What Users Are Saying

My heels started cracking and became very sore while training for an Ironman. The Heal Cup fixed it quickly and saved my race!
– Jane, Boston
One weekend and my heels have never looked better. I can show off my heels again, crack free!
– Maggie, Toronto
Stop Suffering Now
Take action today to stop suffering from sore, dry, cracked heels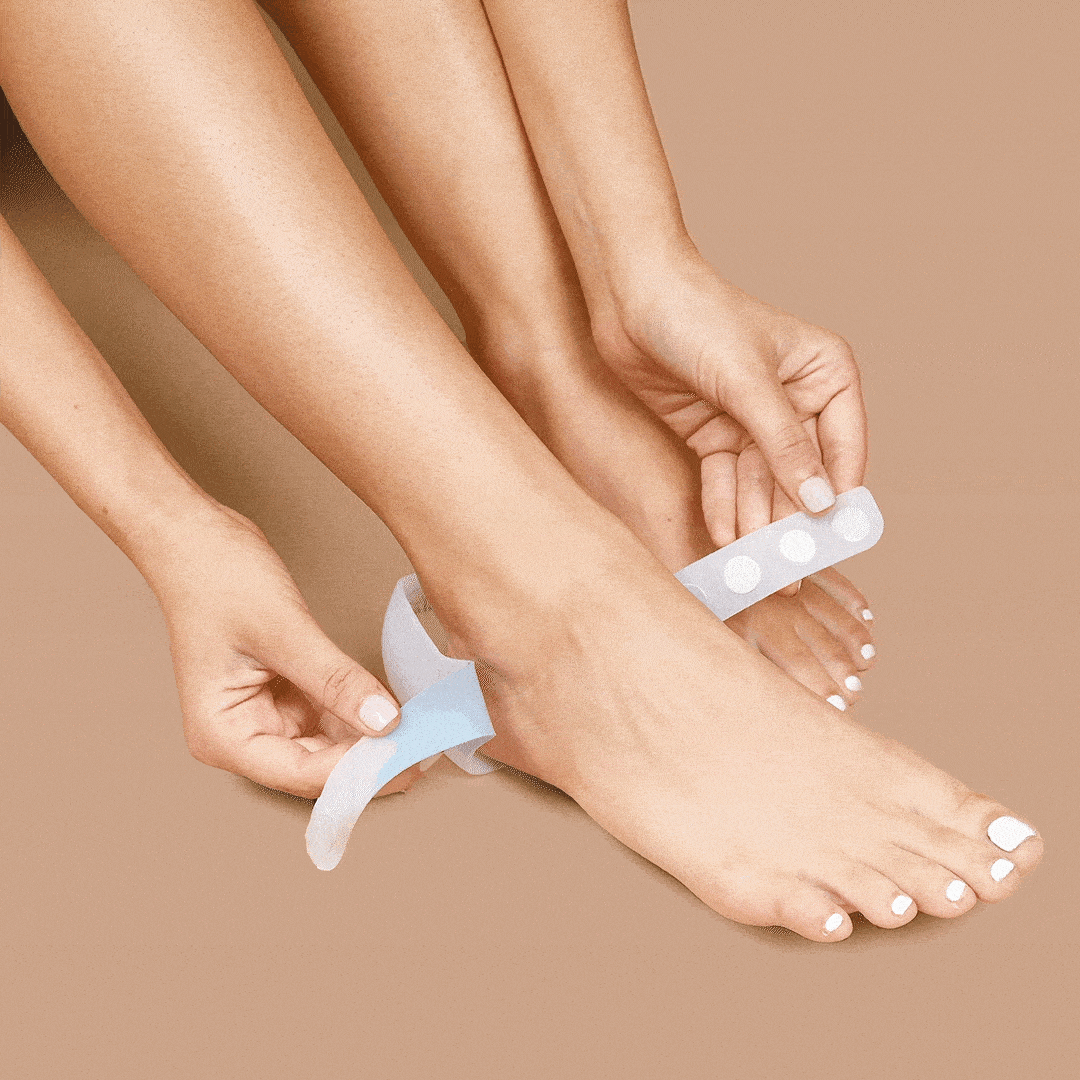 ✔️ Patent Pending Technology
✔️ Easy to use - compatible with your favorite cream
✔️ Up to 5x Improvement in Moisturization - keep your cream in place, working on you for hours
✔️ Sleep easy every night - never catches on bedsheets
If you've ever been to a podiatrist about your cracked heels, you'll know that most will advise you to treat your heels at home, by slathering on a thick coating of foot cream...
...and then they tell you to slip on a pair of socks (or a plastic bag!) to maximize skin penetration and avoid getting lotion all over your sheets... Wait! What?
Yes, that is totally ICK! #unsexy
Fear not, HealAHeel™ offers a much better way.
Simply wear our comfortable Heal Cup™ at home, or in bed, to lock in lotion and maximize hydration to fix your dry, cracked heels.
Our sizing is a rough guide to finding your perfect Heal Cups™. The most important measurement is not the length of your foot (as with shoe size), but the circumference of your ankle and the width of your heel, which is challenging to measure accurately. We back all of our Heal Cups™ with a love your heels guarantee ❤️ ! If you don't love the fit, we'll send you our other size free and even refund your order if you still don't love the way your heels feel! 😊
Medium Size: Typically best for shoe size US Women's 9 or below and US Men's 10 or below
Large Size: Typically best for shoe size US Women's 10 or US Men's 11 and above. LARGE IS THE BEST SIZE FOR WIDE FEET OR HIGH ARCHES
We have 13 fulfillment centers across the USA and 7 across Canada. Your Heal Cups™ will be shipped from the closest available fulfillment center. Free shipping speed is typically 1 - 3 days in USA and 2 - 5 days in Canada.
Quality Assured
Molded out of the latest advancement in food-grade silicone, this is the ultimate heel repair device. We're proud to stand by every Heal Cup™ we send to our fantastic customers worldwide with our unconditional satisfaction guarantee.
All HealAHeel designs and products are protected by international copyright, All Rights Reserved © 2019, Patent Pending.