Foot creams are a familiar and easy way to moisturize dry feet... so how do I find the right foot cream for me?
One of the main reasons many people have dry heels (even when they don't

have dryness in other areas) is that the soles of your feet don't have any sebaceous

glands. Your sebaceous

glands

naturally emit oils onto your skin to moisturize and

protect

your skin. Without them, the skin on the sole of your foot and heel is especially vulnerable to dryness Learn More - Why Are My Heels Dry
Generally, it is best to avoid lotions, creams and moisturizers that contain alcohol and artificial colors as these ingredients can worsen dry skin.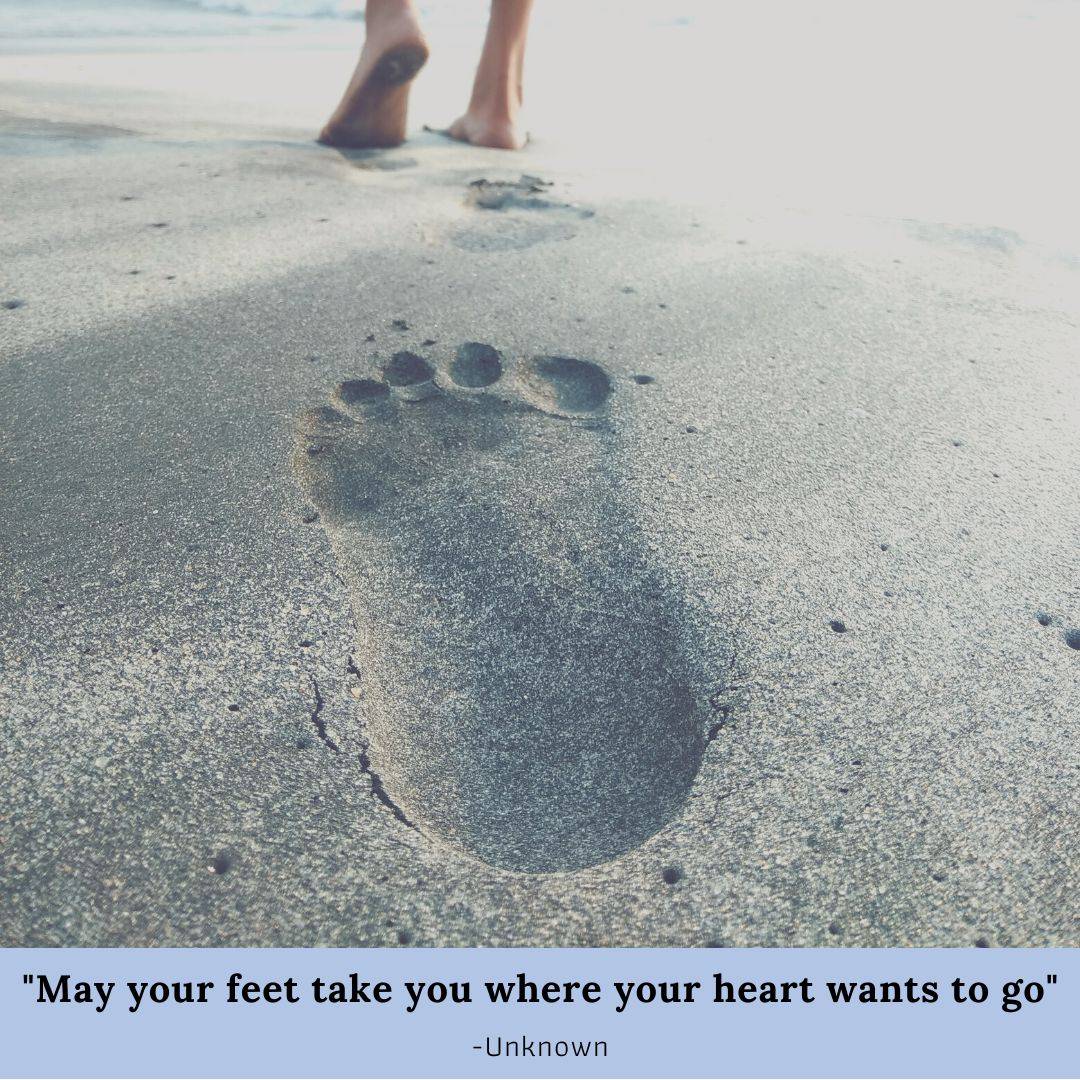 Look for creams that contain these ingredients:
Humectants, such as urea, aloe, and hyaluronic acid

Emollients, which include plant-based butter and oil (e.g., shea butter)

Occlusives, such as petrolatum, lanolin, and coconut oil
The number one ingredient in all these creams is, of course, water (except for Miracle of Aloe below)! Many of these creams contain parabens, which are among the most commonly used preservatives in cosmetic products.
1. Eucerin Complete Foot Repair with Urea

This is my number one repair cream. It contains Urea (10%) which is a well-known humectant. As moisturizers, humectants work by attracting water to the upper layer of the skin. Urea works well, but it is an expensive ingredient, which is why there is only a 10% concentration here. This cream is non-greasy, and fast-absorbing. It is fragrance-free, so no smell, and free of parabens. Eucerin is a premium skin care producer. Eucerin Cream Website
2. Novarnica Moisturizing Foot Relief Cream

The Arnica Montana is a perennial plant, native to the mountainous regions of Europe, which is well known to have various medicinal uses, due to its anti-inflammatory and analgesic properties. I use arnica as a homeopathic remedy all the time and I love this cream for those times when my cracked heels are really sore. Aloe and mineral oil provide the moisture here and Arnica Montana flower extract adds pain relief. Smells good as it has peppermint essential oil. Soothes with menthol – 3%. Non-greasy feel. NB: contains isopropyl alcohol and stearyl alcohol. Novarnica Cream Website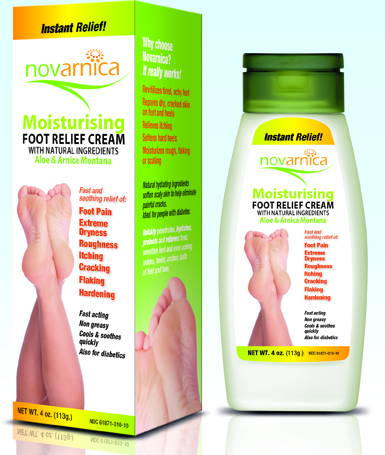 3. Gold Bond Therapeutic Foot Cream

This cream has a lot of ingredients. Urea and six other moisturizers! Lavender and chamomile extracts, peppermint oil, and Jojobar esters to deodorize your foot, and menthol for soothing. It claims to have Vitamins A, C and E, too – for their nurturing power. However, it also contains parabens and fragrance. This is a thicker cream, but it is absorbed easily and does not leave a greasy feel. Smells great. Gold Bond Cream Website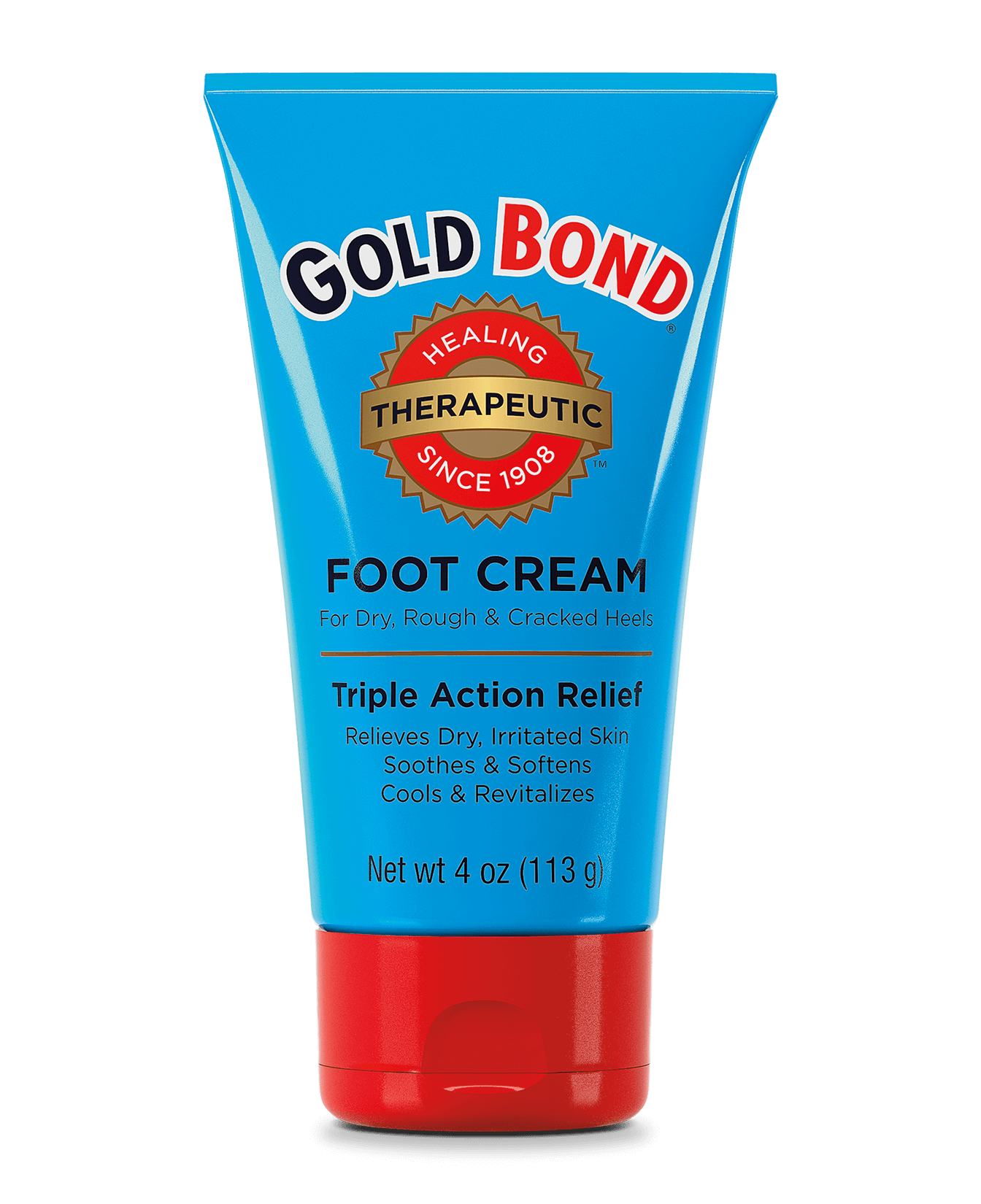 4. Vaseline Clinical Care™ Cracked Heel Rescue Foot Cream

Vaseline makes quality products – including petroleum jelly of course – and this cream is no exception. Formulated with their unique Barrier Restore Complex™ to help strengthen the skin's moisture barrier. Silky smooth, it soaks in quickly, with no greasy residue. With no scent/fragrance it does not smell strongly.Vaseline Cream Website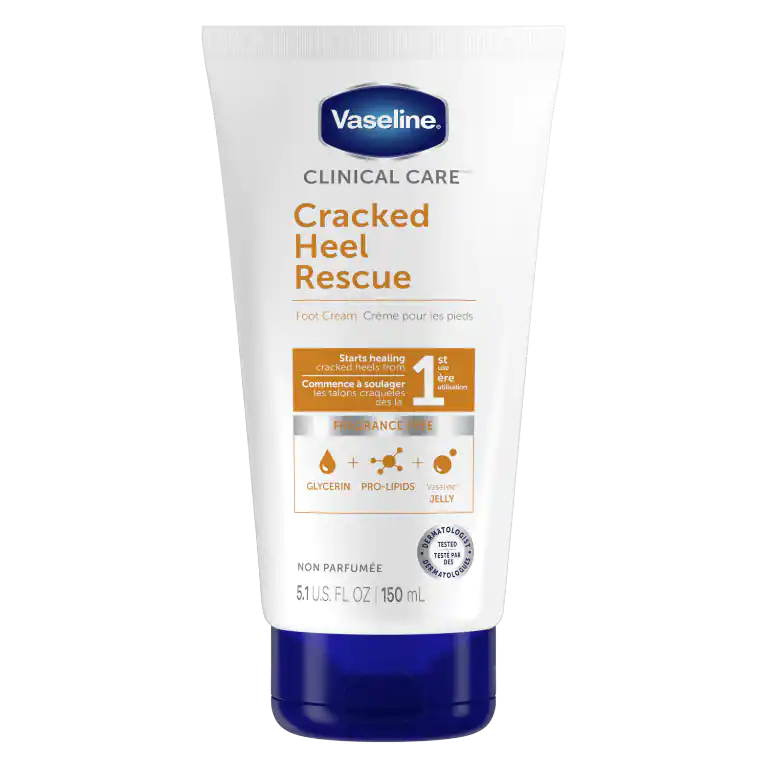 5. Miracle of Aloe Foot Repair Cream

As its name suggests, this cream relies on Aloe as its humectant. In fact, it is 60% Aloe Vera gel, which means Aloe is the number one ingredient above water. The Aloe helps moisture penetrate right into the epidermis. With menthol and peppermint oil it has a pleasant minty fragrance and soothes your heels. It is quite thin and absorbs easily but has a slight greasy feel. Miracle of Aloe Cream Website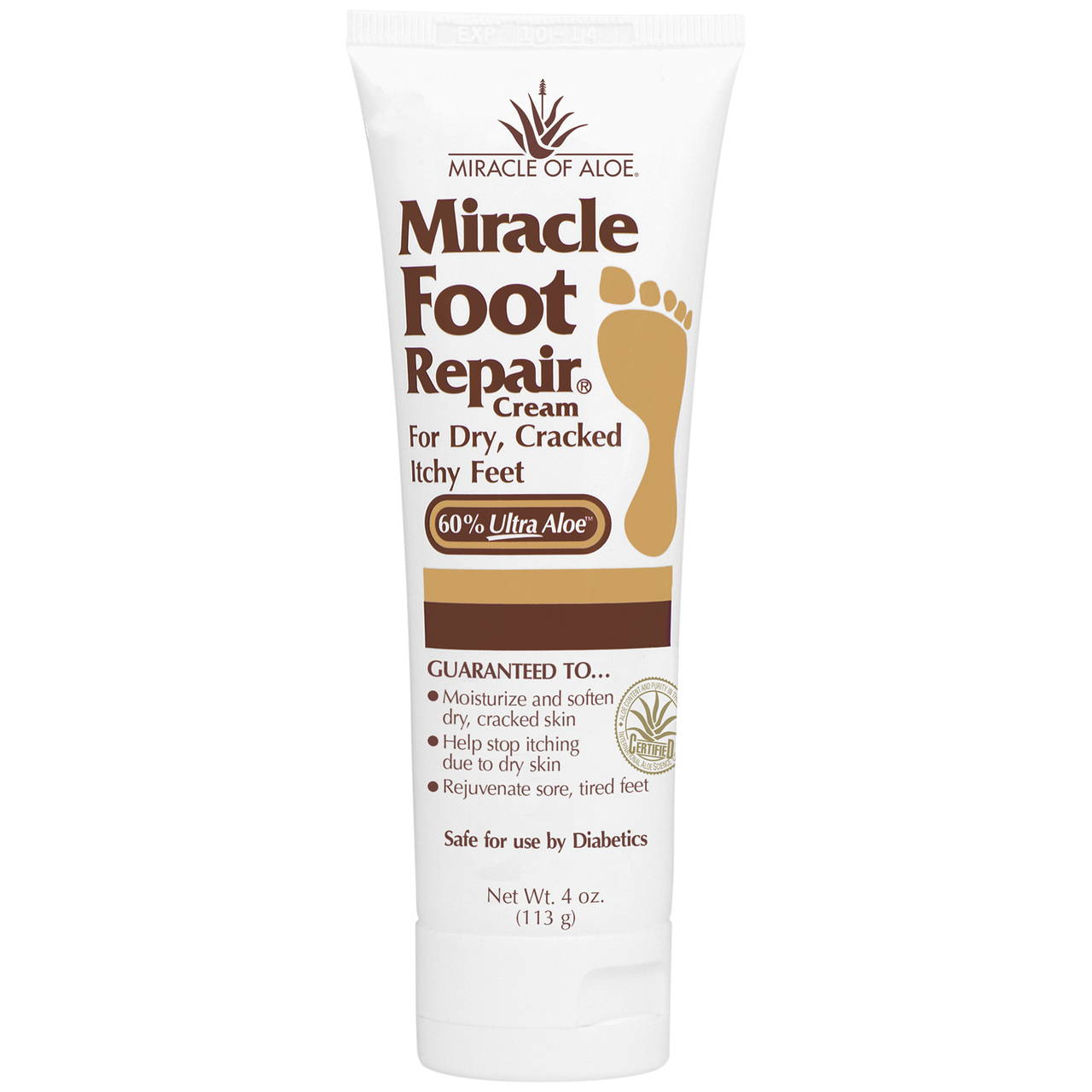 6. PROFOOT's Heel Rescue

This cream comes in a large 16oz (454g) container with a convenient pump dispenser (can be used one handed as you hold your Heal Cup™ in the other hand).
The cream contains Moroccan Argan oil, high in the antioxidant Vitamin E, to help repair dry heels. The formula is very rich, has a luxurious feel, and is quickly absorbed. There is no fragrance added but it contains parabens.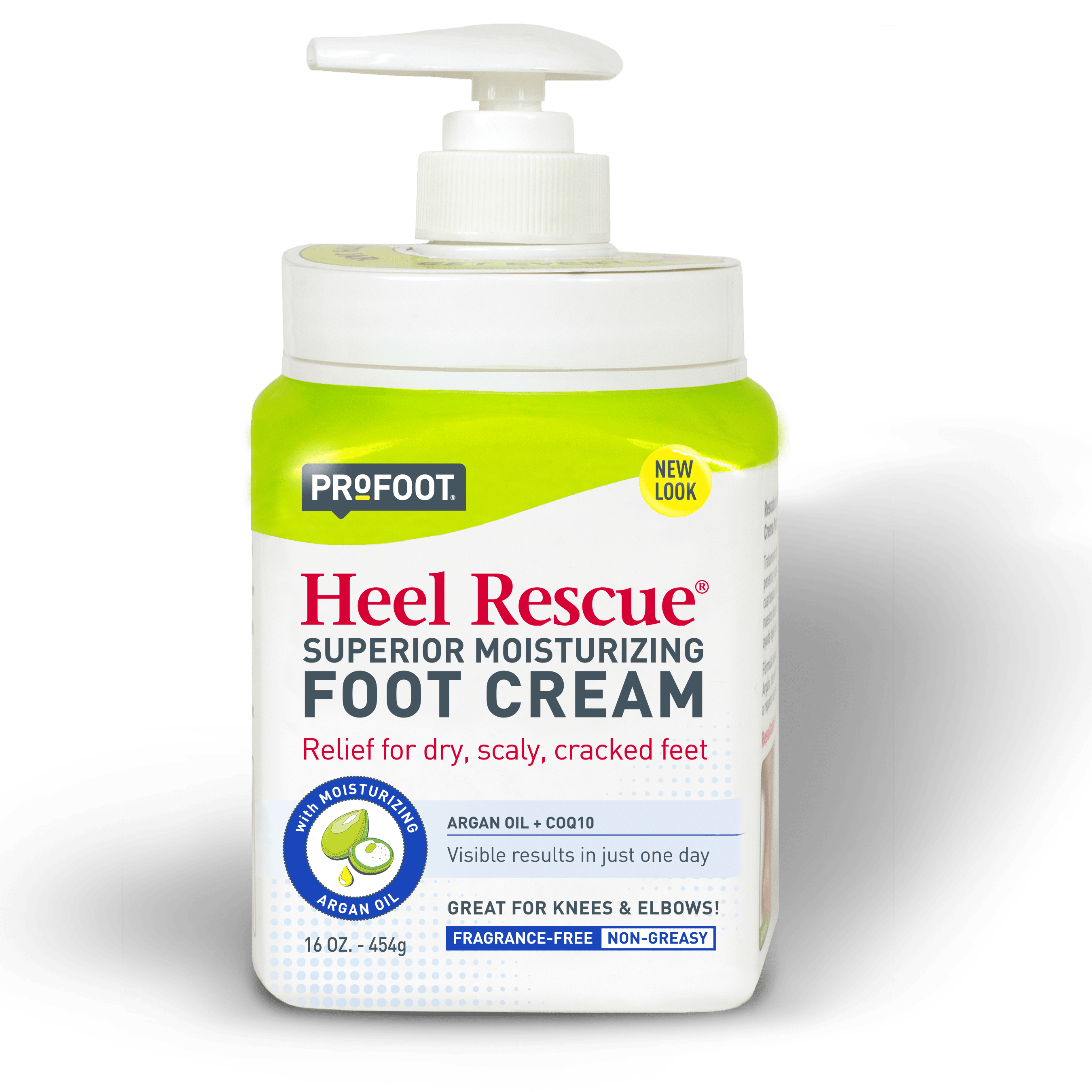 7. O'Keefe's For Healthy Feet Foot Cream

O'Keeffe claims this cream is specially formulated to create a protective barrier on the skin's surface that locks in moisture and keeps your skin hydrated. The number two ingredient is glycerin and the last ingredient listed is urea (meaning there is only a very small amount). This is a solid repair cream which applies smoothly and has no fragrance or parabens. However, it contains several alcohols. It comes in tube or a round, flat (hockey puck shaped) container, which allows you to rub on the cream without putting it on your hands first.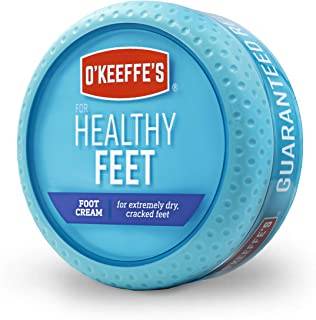 8. Udderly SMOOth Shea Butter Foot Cream

This cream contains shea butter, a well-known emollient and occlusive, to make it a more intensive moisturizer. Shea butter contains high levels of fatty acids, vitamins A, E, F and helps restore skin elasticity. The cream also contains lanolin oil, another moisturizer. It contains parabens. Udderly Smooth Cream Website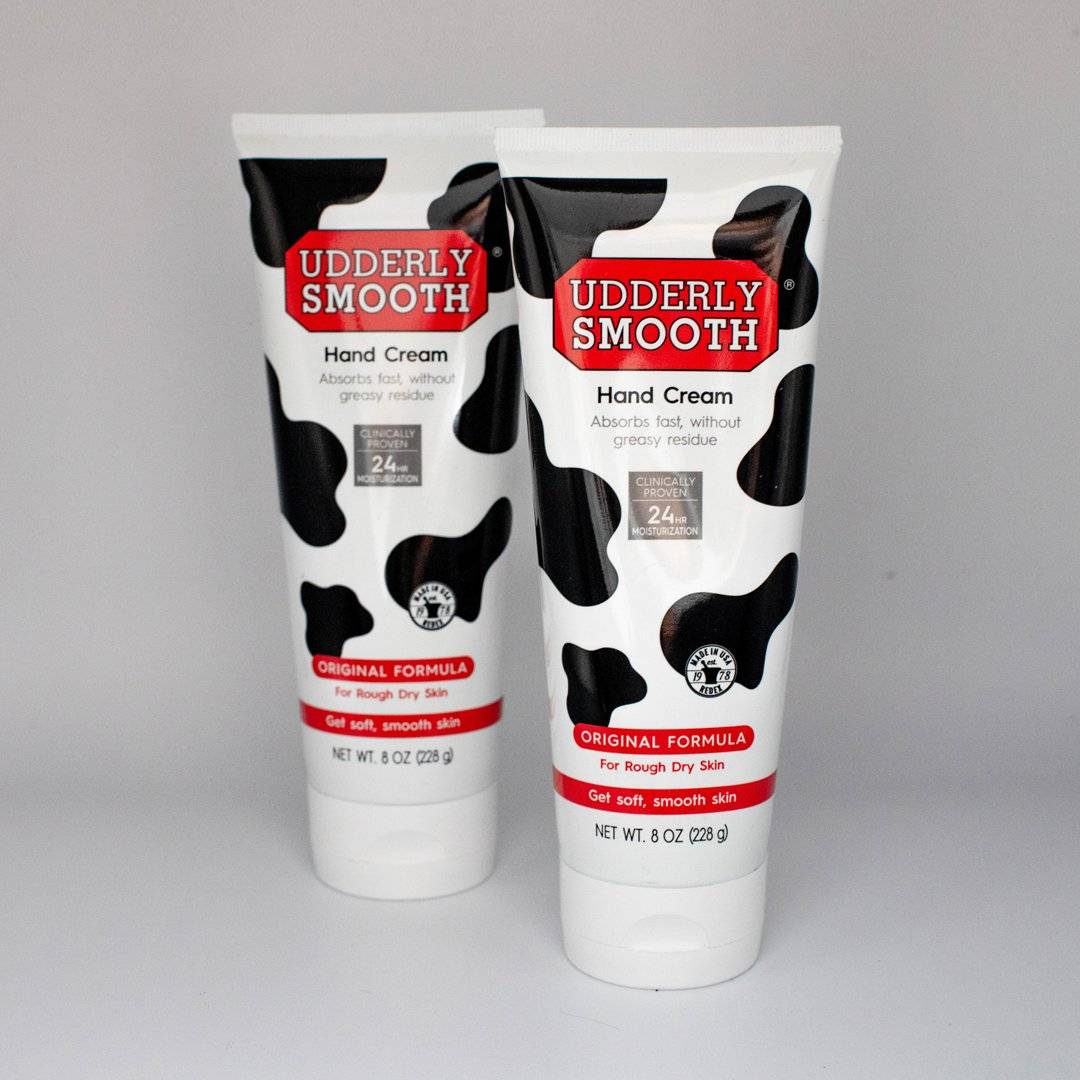 9. Kalaya Naturals Foot Cream

Infused with natural peppermint oil and formulated with eucalyptus, and spearmint leaf oil, this soothing cream is designed to soften and soothe the feet, and is suitable for sensitive skin. It contains a little urea and salicylic and glycolic acid as humectants. Super smooth, silky texture and a delicious minty fragrance.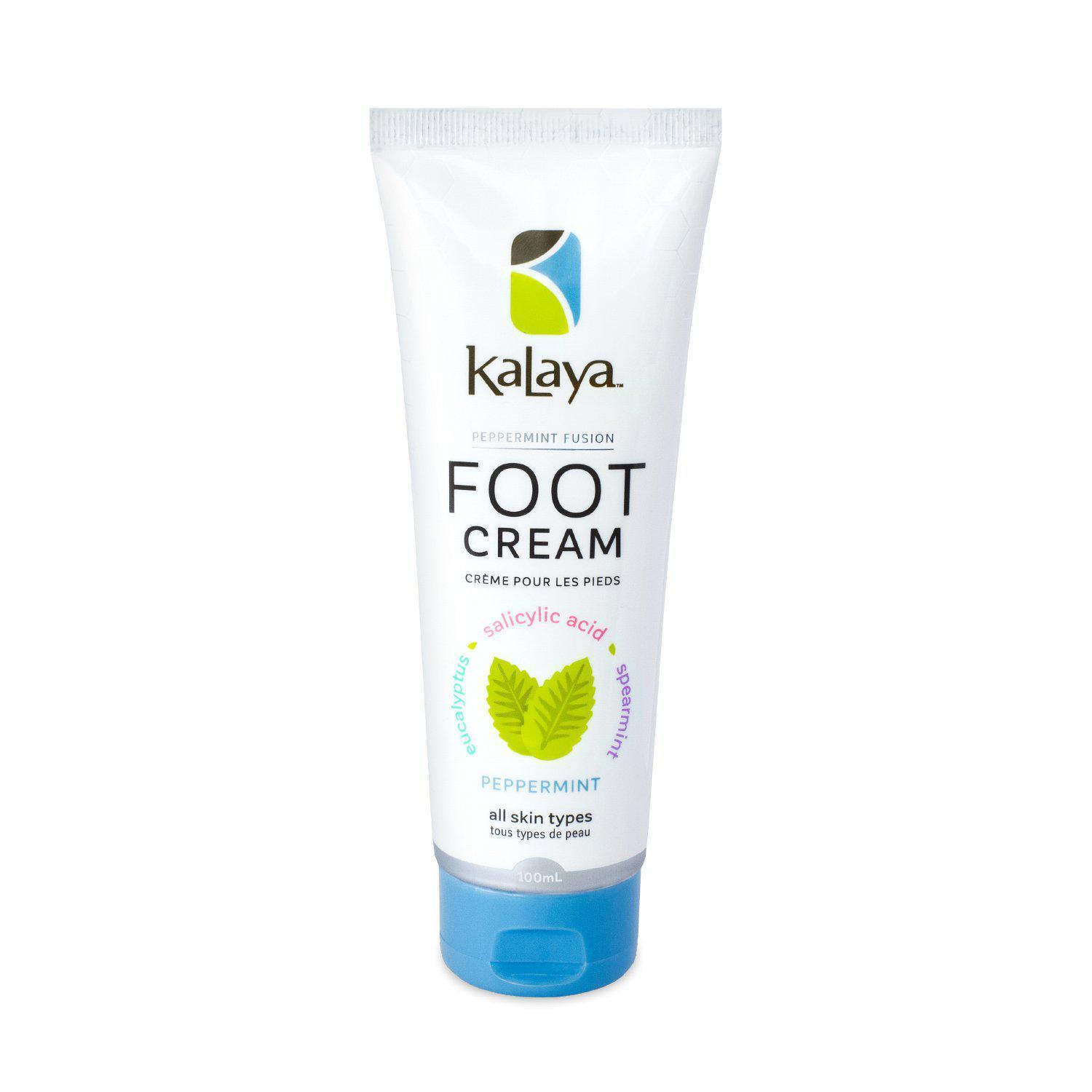 10. Probelle Advanced Total Foot Cream

This cream's formula contains 13 vitamins, natural oils & extracts, including: Aloe, Arnica, Avocado, Ilex, Jojoba, Peppermint, Sarsaparilla, Shea Butter, Spearmint, Tea Tree, Vitamin E & B5, and Willow Bark. So, it moisturizes really well, and the arnica provides anti-inflammatory and analgesic qualities. As you can imagine, this cream smells divine! The formula is non-greasy and paraben free.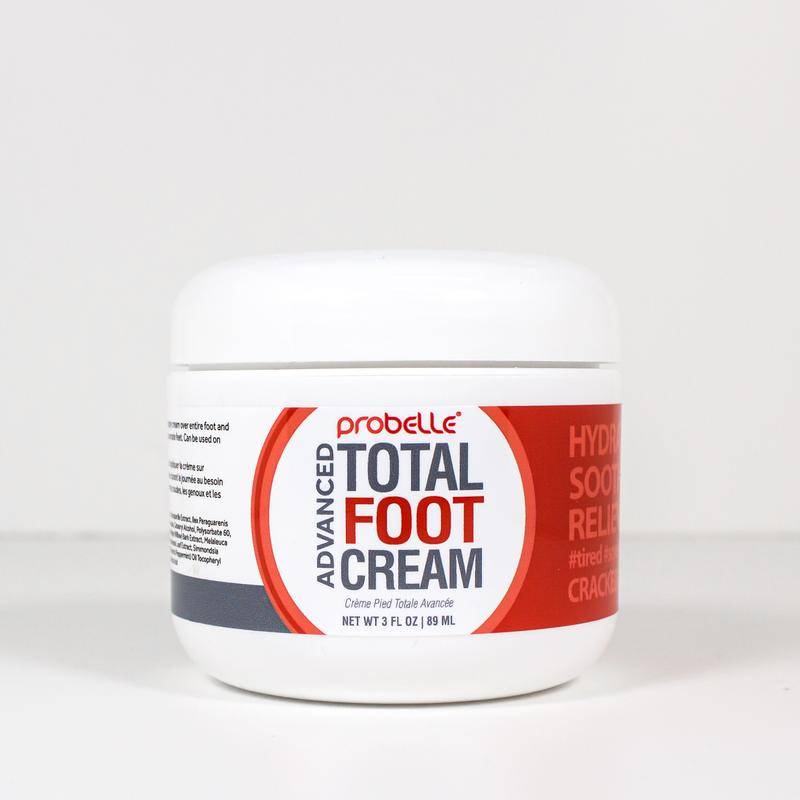 Honourable Mention
Bag Balm
This is a hard-core moisturizing product – originally designed to relieve irritation, chapping and soreness on the teats and udders of milking cows! Bag Balm is guaranteed to effectively moisturize and soothe your skin for long-lasting relief. The main ingredients are Petrolatum, Lanolin, 8-Hydroxy Quinoline Sulfate 0.3%, and Paraffin Wax. Smells like a dairy farm or horse-riding tackle, so it is not for everyone, but it really works. In fact, it is recommended by Cancer doctors for chemo patients who suffer from very dry skin.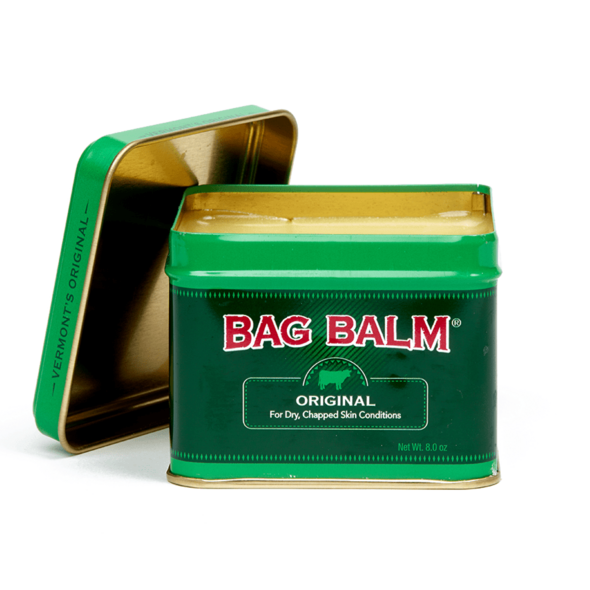 Final Comment
Whichever cream you choose, you'll find the best results when you can keep the cream on your skin for a long time. Podiatrists recommend that you use a plastic bag, or a sock, or petroleum jelly to keep the cream on your heel. OR, you can use the ultimate repair tool – our unique Heal Cup™ - the perfect way to lock in your favorite moisturizing foot cream!
Know Your Moisturizers: What are Humectants, Emollients and Occlusives?
My New Favorite Foot Cream
---